Spoken Language Services
Request Document Translation
We Offer Document Translation Services
360 Translation International provides professional document translation services in many languages to leading organizations. We can provide document translation services for  legal, medical, technical, marketing, financial,  and technology,  .  360 Translations International has the expertise and deep experience to provide you with skilled resources, including a large network of experienced and certified translators, multilingual desktop publishers, subject matter experts, and a friendly and knowledgeable staff. Our vast network of certified translators have many years' of experience in the translation field, and will provide subject matter expertise to your document translation.
What is our Process
Step One: Gather information about your organization and the type fo document that needs translated. We explain our Rates and Policies and a rough estimate until we receive and signed and returned copy of our rates and policies.
Step Two: Verification of document translation type from source language to targeted language. (English to  Spanish or From Spanish to English)

Step Three

: Determine whether documents need notarized and the timetable of when you need documents returned.
Step Four: We ask if the document is in PDF or Word so that we can send to our intake department to provide and accurate cost for services.
Step Five: Agree upon cost for document translation services and begin the project.
Document Translation Services
Healthcare
Manufacturing
Education
Legal
Government
Social services
Public health
Immigration
Homeland security
Marketing and advertising
Finance
Insurance
Entertainment
Why Hire A Document Translator
The benefits of professional translation services are vast. Many of our , proofreaders, and editors are native speakers who understand the complexities of language. We produce accurate, professional translations that you can trust reflect the original document in content, tone, style, and format.
Working with a translation agency on a consistent basis allows you to build a relationship with the provider. The better your translation agency understands your organization and its goals, the better product they will provide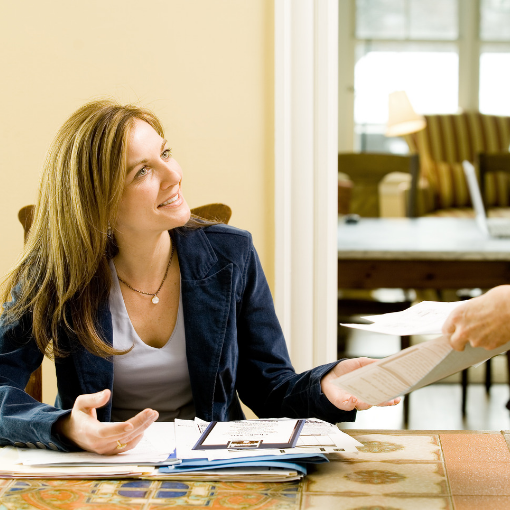 Who Needs Document Translation Services
Depending on the industry in which you operate, there are a number of documents and content that  require translation. Regulated industries such as healthcare, government, and legal are required by law to translate any number of documents such as legal forms, waivers, outreach material, contracts, and notices.
Brochures, website content, and various marketing materials are also documents that  commonly need translated for  every day purposes across many industries.
Corporations that operate across multiple countries have a sharp focus on translating internal communication materials so all employees receive equal training and management. Emails, meeting notes, training materials, safety materials, and HR documents are a few materials that help organizations operate more  efficiently.
Request Document Translation Services